Integrated Therapy Treating Obesity and Depression Effective
An intervention combining behavioral weight loss treatment and problem-solving therapy with as-needed antidepressant medication for participants with co-occurring obesity and depression improved weight loss and depressive symptoms compared with routine physician care, according to an article published in the Journal of the American Medical Association (JAMA).
Integrated Therapy Treating Obesity and Depression Effective Heading link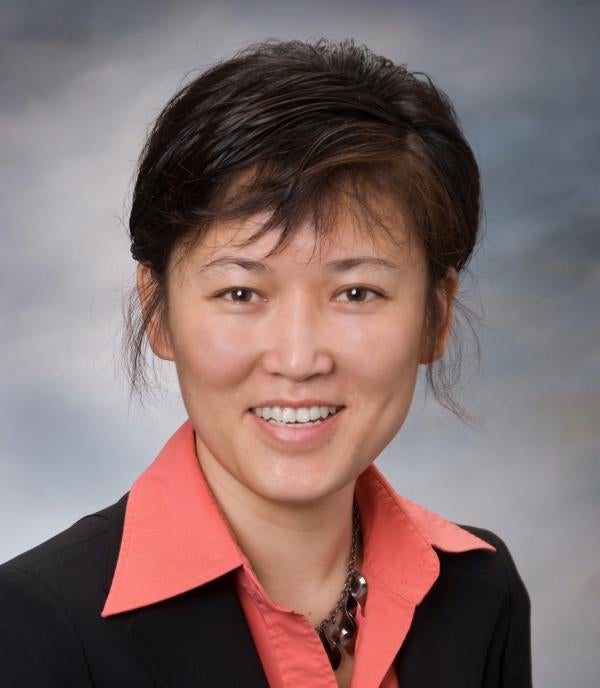 Obesity and depression commonly occur together. Approximately 43 percent of adults with depression are obese, and adults with obesity are at increased risk of experiencing depression. To treat both conditions, patients must visit multiple practitioners usually including dietitians, wellness coaches and mental health counselors or psychiatrists.
The burden associated with visiting multiple health care providers consistently over the long periods of time required to treat obesity and depression can be significant and lead to dropping out of therapy altogether. Additionally, these health services may not be available due to a lack of trained providers or reimbursement, and the cost of seeing numerous specialists can be prohibitive.
"Treatments exist that are effective at treating obesity and depression separately, but none that address both conditions in concert, which is a critical unmet need because of the high prevalence of obesity and depression together," said Dr. Jun Ma, professor of medicine in the University of Illinois at Chicago College of Medicine and the study's lead author.
"We have shown that delivering obesity and depression therapy in one integrated program using dually trained health coaches who work within a care team that includes a primary care physician and a psychiatrist, is effective at reducing weight and improving depressive symptoms," Dr. Ma said.
Read the news release, written by Sharon Parmet for UIC News, from which these excerpts were selected.
Read the study published online in JAMA March 5, 2019:
Ma J, Rosas LG, Lv N, et al. Effect of Integrated Behavioral Weight Loss Treatment and Problem-Solving Therapy on Body Mass Index and Depressive Symptoms Among Patients With Obesity and Depression: The RAINBOW Randomized Clinical Trial. JAMA. 2019;321(9):869–879. doi:10.1001/jama.2019.0557
The paper's abstract concluded: "Among adults with obesity and depression, a collaborative care intervention integrating behavioral weight loss treatment, problem-solving therapy, and as-needed antidepressant medications significantly improved weight loss and depressive symptoms at 12 months compared with usual care; however, the effect sizes were modest and of uncertain clinical importance."
Co-investigators in this study included scientists from Stanford University; University of Washington, Seattle; RTI International, Seattle; and University of Pittsburgh School of Medicine.
This study was supported by the National Heart, Lung and Blood Institute of the National Institutes of Health (Grant No. HL119453). Dr. Ma is the principal investigator of "Randomized Control Trial on Comanagement of Obesity, Depression, and Elevated CVD Risk in Primary Care (RAINBOW)," which IHRP administers.
The grant was administered by Stanford University until it was transferred to UIC in 2017. 
Modified on May 26, 2021