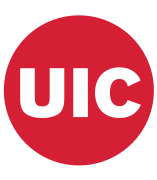 Evan Blecher, PhD
Senior Economist, Health Policy Center
Contact
Building & Room:
447 Westside Research Office Bldg.
Address:
1747 West Roosevelt Road Chicago, IL 60608
Office Phone:
Email:
About
Dr. Evan Blecher is a senior economist in the Health Policy Center of the Institute for Health Research and Policy at the University of Illinois at Chicago. He also is an honorary associate professor in the University of Cape Town School of Economics.
Dr. Blecher's work focuses on tax policy and the influence of tax policies on health behaviors, particularly in low- and middle-income countries. He currently works on a research team led by Frank Chaloupka and funded by Bloomberg Philanthropies that assists countries in the development and use of local evidence for effective tobacco tax policies.
Prior to joining UIC, Dr. Blecher was an economist at the World Health Organization in Geneva, where he worked on the Tobacco-Free Initiative in the prevention of noncommunicable diseases department, where he led tobacco tax efforts in Africa. From 2008 to 2013, he was a senior economist in the American Cancer Society's Health and Economic Policy Research Program and was an affiliate in the University of Cape Town's Southern Africa Labour and Development Research Unit, where he served as the project director of the Economics of Tobacco Control Project.
Dr. Blecher holds a Ph.D. in economics from the University of Cape Town and master's degree in economics earned with distinction from the University of the West of England, Bristol.
Selected Publications
Blecher E, Liber A, Van Walbeek C, Rossouw L. An international analysis of the price and affordability of beer. PLoS One. 2018;13(12):e0208831. Published 2018 Dec 17. doi:10.1371/journal.pone.0208831.
Schotte K, Commar A, Blecher E, Prasad V. Global challenges in tobacco control. Salud Publica Mex. 2017;59Suppl 1(Suppl 1):5–7. doi:10.21149/8076
Chelwa G, van Walbeek C, Blecher E. Evaluating South Africa's tobacco control policy using a synthetic control method. Tob Control. 2016;26(5):509–517. doi:10.1136/tobaccocontrol-2016-053011
Nargis N, Manneh Y, Krubally B, et al. How effective has tobacco tax increase been in the Gambia? A case study of tobacco control. BMJ Open. 2016;6(8):e010413. Published 2016 Aug 26. doi:10.1136/bmjopen-2015-010413
Agaku IT, Blecher E, Filippidis FT, Omaduvie UT, Vozikis A, Vardavas CI. Impact of cigarette price differences across the entire European Union on cross-border purchase of tobacco products among adult cigarette smokers. Tob Control. 2016;25(3):333–340. doi:10.1136/tobaccocontrol-2014-052015
Blecher E. Taxes on tobacco, alcohol and sugar sweetened beverages: Linkages and lessons learned. Soc Sci Med. 2015;136-137:175–179. doi:10.1016/j.socscimed.2015.05.022