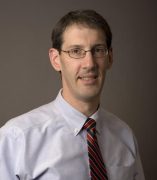 Howard Gordon, MD
Professor of Medicine
Physician at the Jesse Brown Veterans Affairs Medical Center
Contact
Building & Room:
488 Westside Research Office Bldg.
Address:
1747 West Roosevelt Road Chicago, IL 60608
Office Phone:
Fax:
Email:
About
Dr. Howard S. Gordon is a professor of medicine in the Division of Academic Internal Medicine and Geriatrics of the Department of Medicine in the UIC College of Medicine.
Dr. Gordon studied electrical engineering at Massachusetts Institute of Technology, completed his medical training at University of Cincinnati College of Medicine, and survived internship and residency in internal medicine at University Hospitals of Cleveland and the Cleveland Veterans Affairs Medical Center (VAMC). He completed a three-year health services research fellowship at University Hospitals in Cleveland and Case Western Reserve University with selected statistics and health policy coursework in 1996.
In 2006, he moved his research program to Chicago, after almost ten years at Baylor College of Medicine and the Houston VAMC. Dr. Gordon is board certified in internal medicine and teaches residents and medical students at the University of Illinois Medical Center and the Jesse Brown VAMC.
Research Interests
Understanding, reducing, and eliminating racial disparities in health care; assessing and improving physician-patient communications.
Selected Publications
Find a longer list of articles by Dr. Gordon, including the latest, on PubMed.
Rattray NA, Flanagan ME, Militello LG, et al. "Do You Know What I Know?": How Communication Norms and Recipient Design Shape the Content and Effectiveness of Patient Handoffs. J Gen Intern Med. 2019;34(2):264–271. doi:10.1007/s11606-018-4755-5 [See abstract.]
Burgess DJ, Bokhour BG, Cunningham BA, et al. Communicating with providers about racial healthcare disparities: The role of providers' prior beliefs on their receptivity to different narrative frames. Patient Educ Couns. 2019;102(1):139–147. doi:10.1016/j.pec.2018.08.030 [See abstract.]
Tarlov E, Wing C, Gordon HS, et al. Does Effectiveness of Weight Management Programs Depend on the Food Environment?. Health Serv Res. 2018;53(6):4268–4290. doi:10.1111/1475-6773.13043 [See abstract.]
Rattray NA, Ebright P, Flanagan ME, et al. Content counts, but context makes the difference in developing expertise: a qualitative study of how residents learn end of shift handoffs. BMC Med Educ. 2018;18(1):249. Published 2018 Nov 3. doi:10.1186/s12909-018-1350-8 [See abstract.]
Gollust SE, Cunningham BA, Bokhour BG, et al. What Causes Racial Health Care Disparities? A Mixed-Methods Study Reveals Variability in How Health Care Providers Perceive Causal Attributions. Inquiry. ;55:46958018762840. doi:10.1177/0046958018762840 [See abstract.]
Chanfreau-Coffinier C, Gordon HS, Schweizer CA, et al. Mental Health Screening Results Associated with Women Veterans' Ratings of Provider Communication, Trust, and Care Quality. Womens Health Issues. 2018;28(5):430–438. doi:10.1016/j.whi.2018.05.004 [See abstract.]
Gordon HS, Pugach O, Berbaum ML, Ford ME. Examining patients' trust in physicians and the VA healthcare system in a prospective cohort followed for six-months after an exacerbation of heart failure. Patient Educ Couns. 2014;97(2):173-9. [See abstract.]
Merkow RP, Bilimoria KY, Sherman KL, McCarter MD, Gordon HS, Bentrem DJ. Efficiency of colorectal cancer care among veterans: analysis of treatment wait times at veterans affairs medical centers. J Oncol Pract. 2013;9(4):e154-63.[See abstract.]
Ahluwalia SC, Levin JR, Lorenz KA, Gordon HS. "There's no cure for this condition": how physicians discuss advance care planning in heart failure. Patient Educ Couns. 2013;91(2):200-5.[See abstract.]
Sharp LK, Ureste PJ, Torres LA, Bailey L, Gordon HS, Gerber BS. Time to sign: the relationship between health literacy and signature time. Patient Educ Couns. 2013;90(1):18-22. [See abstract.]
Merkow RP, Bilimoria KY, McCarter MD, Chow WB, Gordon HS, Stewart AK, et al. Effect of histologic subtype on treatment and outcomes for esophageal cancer in the United States. Cancer. 2012;118(13):3268-76. [See abstract.]
Ahluwalia SC, Levin JR, Lorenz KA, Gordon HS. Missed opportunities for advance care planning communication during outpatient clinic visits. J Gen Intern Med. 2012;27(4):445-51. [See abstract.]
Hausmann LR, Hanusa BH, Kresevic DM, Zickmund S, Ling BS, Gordon HS, et al. Orthopedic communication about osteoarthritis treatment: Does patient race matter? Arthritis Care Res (Hoboken). 2011;63(5):635-42. [See abstract.]
Gordon HS, Gerber BS. What we've got here is a failure to communicate. J Gen Intern Med. 2011;26(2):104-6. Editorial.[See abstract.]
Hausmann LR, Mor M, Hanusa BH, Zickmund S, Cohen PZ, Grant R, et al. The effect of patient race on total joint replacement recommendations and utilization in the orthopedic setting. J Gen Intern Med. 2010;25(9):982-8. [See abstract.]
Gordon HS, Nowlin PR, Maynard D, Berbaum ML, Deswal A. Mortality after hospitalization for heart failure in blacks compared to whites. Am J Cardiol. 2010 Mar 1;105(5):694-700. [See abstract.]
Morse DS, Edwardsen EA, Gordon HS. Missed opportunities for interval empathy in lung cancer communication. Arch Intern Med. 2008;168(17):1853-8.[See abstract.]
Arozullah AM, Gordon HS, Yarnold PR, Soltysik R, Ferreira M, Wolf MS, et al. Predictors of prostate cancer stage at presentation using optimal discriminant analysis. J Gen Inter Med. 2008;23(Suppl 2):376.[See abstract.]
Jaroszewski DE, Huh J, Chu D, Malaisarie SC, Riffel AD, Gordon HS, Wang XL, Bakaeen FG. Utility of detailed preoperative cardiac testing and incidence of post-thoracotomy myocardial infarction. J Thorac Cardiovasc Surg. 2008;135(3):648-55.[See abstract.]
Street RL, Gordon HS. Companion participation in cancer consultations.  Psychooncology. 2008;17(3): 244-251.[See abstract.]
Ford ME, Alford SH, Britton D, McClary B, Gordon HS. Factors influencing perceptions of breast cancer genetic counseling among women in an urban health care system. J Genet Couns. 2007;16(6):735-53.[See abstract.]
Street RL, Gordon HS, Haidet P. Physicians' communication and perceptions of patients: Is it how they look, how they talk, or is it just the doctor? Social Science & Medicine. 2007;65(3):586-598.[See abstract.]
Street RL, Gordon HS.  The clinical context and patient participation in post-diagnostic consultations. Patient Educ Couns. 2006;64(1-3):217-24.[See abstract.]
Gordon HS, Street RL Jr, Sharf BF, Souchek J. Racial differences in trust and lung cancer patients' perceptions of physician communication. J Clin Oncol. 2006;24(6):904-9.[See abstract.]