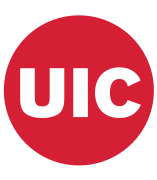 J. Andrew Dykens, PhD
Assistant Professor of Family Medicine
Director of the Global Community Health Track, Family Medicine Residency, UIC College of Medicine
Contact
Office Phone:
Email:
About
Dr. J. Andrew Dykens is a board certified physician in family medicine and an assistant professor in the Department of Family Medicine in the UIC College of Medicine.
Dr. Dykens serves as associate director of medical student education in the department, directs the global community health track in the UIC Family Medicine Residency Program, and directs postgraduate global health education in the UIC Center for Global Health. An IHRP Fellow, Dr. Dykens is a recipient of a research scientist development award of the Fogarty International Center of the National Institutes of Health and a co–principal investigator of the Illinois Prevention Research Center's collaboration in the CDC's global health research network. Both projects aim to reduce cervical cancer rates in low-income countries. Dr. Dykens is the executive director and founder of Peace Care, a nonprofit organization that cultivates sustainable global health solutions by creating enduring links between communities of need and entities of resource. He served as a Peace Corps Volunteer in Mauritania, West Africa, working on community health and sanitation before earning his medical degree from the University of Missouri, Columbia, and an MPH from the UIC School of Public Health.
Selected Publications
For more articles by Dr. Dykens, see this detailed selection on PubMed.
Rahman R, Clark MD, Collins Z, Traore F, Dioukhane EM, Thiam H,… Dykens JA. Cervical cancer screening decentralized policy adaptation: an African rural-context-specific systematic literature review. Glob Health Action. 2019;12(1):1587894. doi: 10.1080/16549716.2019.1587894.
Peterson CE, Gordon SC, Le Hew CW, Dykens JA, Jefferson GD, Tampi MP, et al. Society of Behavioral Medicine position statement: Society of Behavioral Medicine supports oral cancer early detection by all healthcare providers. Transl Behav Med. 2018 Jul 11. doi: 10.1093/tbm/iby075.
Dykens JA, Linn AM, Irwin T, et al. Implementing visual cervical cancer screening in Senegal: a cross-sectional study of risk factors and prevalence highlighting service utilization barriers. Int J Womens Health. 2017 Jan 27;9:59-67. doi: 10.2147/IJWH.S115454.
Peterson CE, Dykens JA, Brewer NT, et al. Society of Behavioral Medicine supports increasing HPV vaccination uptake: an urgent opportunity for cancer prevention. Transl Behav Med. 2016 Dec;6(4):672-675. doi: 10.1007/s13142-016-0441-5.
Demment MM, Peters K, Dykens JA, Dozier A, Nawaz H, McIntosh S, et al. Developing the evidence base to inform best practice: A scoping study of breast and cervical cancer reviews in low- and middle-income countries. PLoS One. 2015 Sep 1;10(9):e0134618. doi: 10.1371/journal.pone.0134618.
Dykens A, Hedrick C, Ndiaye Y, Linn A. Peace Corps partnered health services implementation research in global health: opportunity for impact. Glob Adv Health Med. 2014 Sep;3(5):8-15. [See abstract.]
Hasnain M, Massengale L, Dykens A, Figueroa E. Health disparities training in residency programs in the United States. Fam Med. 2014 Mar;46(3):186-91. [See abstract.]
Other Titles
Associate Director of Medical Student Education, UIC Department of Family Medicine
Director of Postgraduate Global Health Education, UIC Center for Global Health
Notable Honors
2013, Outstanding Young Physician Award, University of Missouri at Columbia School of Medicine
2011, Global Community Project Award, National Peace Corps Association
2007, Chief Resident Physician, UIC Department of Family Medicine Residency
2007, Humanism and Excellence in Teaching Award, Arnold P. Gold Foundation