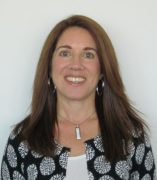 Jamie F. Chriqui, PhD, MHS
Professor, Health Policy and Administration
Senior Research Scientist, Institute for Health Research
Policy Member, UI Cancer Center
Contact
Building & Room:
444 Westside Research Office Bldg.
Address:
1747 West Roosevelt Road Chicago, IL 60608
Office Phone:
Email:
About
Dr. Jamie F. Chriqui is a professor in the Division of Health Policy and Administration in the UIC School of Public Health and a Fellow at the Institute for Health Research and Policy, where co-directs the Health Policy Center and conducts her research.
Dr. Chriqui has over 25 years' experience conducting public health policy research, evaluation, and analysis, with an emphasis on obesity, substance abuse, tobacco control, and other chronic disease-related policy issues.
Dr. Chriqui's research interests focus on examining the impact of law and policy on practices, community environments, and individual behaviors/attitudes. In the Bridging the Gap Research program, which ended in June 2016, she directed all state, local, and school district obesity policy research as well as leading the state tobacco control policy research activities.
She holds an appointment on the Community Preventive Services Task Force for 2016-2021. She served on the National Academy of Medicine consensus committee charged with Evaluating Progress of Obesity Prevention Efforts, the IOM committee that wrote Accelerating Progress in Obesity Prevention: Solving the Weight of the Nation, and the IOM committee that developed a plan for measuring progress in that prevention effort.
Dr. Chriqui holds a BA in political science from Barnard College at Columbia University, an MHS in health policy from the Johns Hopkins University School of Hygiene and Public Health, and a PhD in policy sciences (with a health policy concentration) from the University of Maryland, Baltimore County.
The UIC Vice Chancellor for Research named Dr. Chriqui the 2016 Distinguished Researcher of the Year for the Social Sciences.
RESEARCH PRODUCTS FROM COMPLETED STUDIES
Equity in Complete Streets Policies: Fact Sheets & Research Briefs
Research Products: National Wellness Policy Study
Using Zoning Regulations to Foster Walkable Communities: Best Practices
Selected Publications
See a more detailed list of studies published by Dr. Chriqui on the PubMed website.
Schermbeck RM, Leider J, Chriqui JF. Sugary Cereals at Early Childhood Education Centers Participating in the Child and Adult Care Food Program, 2017. Prev Chronic Dis. 2019;16:E34. Published 2019 Mar 21. doi:10.5888/pcd16.180543.
Chriqui JF, Schermbeck RM, Leider J. Food purchasing and preparation at child day care centers participating in the Child and Adult Care Food Program in the United States, 2017. Child Obes. 2018 Aug/Sep;14(6):375-385. doi: 10.1089/chi.2018.0099.
Chriqui JF, Leider J, Schermbeck RM. Early childhood education centers' reported readiness to implement the Updated Child and Adult Care Food Program Meal Pattern Standards in the United States, 2017. Child Obes. 2018 Aug/Sep;14(6):412-420. doi: 10.1089/chi.2018.0075.
Schermbeck RM, Leider J, Piekarz-Porter E, Chriqui JF. Artificial sweeteners in food and beverage products at school. Public Health Nutr. 2018 Sep 10:1-10. doi: 10.1017/S136898001800143X.
Cradock AL, Barrett JL, Chriqui JF, et al. Driven to Support: Individual- and County-Level Factors Associated With Public Support for Active Transportation Policies. Am J Health Promot. 2018;32(3):657–666. doi:10.1177/0890117117738758.
Read about Dr. Chriqui's research on the influences of zoning ordinances on physical activity nationwide:
Dr. Chriqui also has completed extensive research on school wellness policies and practices nationwide along with the state laws and school district policies that influence them:
Asada Y, Hughes AG, Read M, Schwartz MB, Chriqui JF. High School Students' Recommendations to Improve School Food Environments: Insights From a Critical Stakeholder Group. J Sch Health. 2017;87(11):842–849. doi:10.1111/josh.12562.
Asada Y, Ziemann M, Zatz L, Chriqui J. Successes and Challenges in School Meal Reform: Qualitative Insights From Food Service Directors [published correction appears in J Sch Health. 2017 Dec;87(12 ):975]. J Sch Health. 2017;87(8):608–615. doi:10.1111/josh.12534.
Turner L, Leider J, Piekarz E, et al. Facilitating Fresh: State Laws Supporting School Gardens Are Associated With Use of Garden-Grown Produce in School Nutrition Services Programs. J Nutr Educ Behav. 2017;49(6):481–489.e1. doi:10.1016/j.jneb.2017.03.008.
Terry-McElrath YM, Chriqui JF, O'Malley PM, Chaloupka FJ, Johnston LD. Regular soda policies, school availability, and high school student consumption. Am J Prev Med. 2015;48(4):436-44.
Nicholson LM, Turner L, Slater SJ, Abuzayd H, Chriqui JF, Chaloupka F. Developing a measure of traffic calming associated with elementary school students' active transport. Transp Res D Transp Environ. 2014;33:17-25.
Greathouse KL, Chriqui J, Moser RP, Agurs-Collins T, Perna FM. The association of soda sales tax and school nutrition laws: a concordance of policies. Public Health Nutr. 2014;17(10):2201-2206.
Slater S, Chriqui J, Chaloupka FJ, Johnston L. Joint use policies: are they related to adolescent behavior? Prev Med. 2014;69 Suppl 1:S37-43.
Hennessy E, Oh A, Agurs-Collins T, Chriqui JF, Mâsse LC, Moser RP, Perna F. State-level school competitive food and beverage laws are associated with children's weight status. J Sch Health. 2014;84(9):609-16.
Taber DR, Chriqui JF, Vuillaume R, Chaloupka FJ. How state taxes and policies targeting soda consumption modify the association between school vending machines and student dietary behaviors: a cross-sectional analysis. PLoS One. 2014 Aug 1.
Gourdet CK, Chriqui JF, Piekarz E, Dang Q, Chaloupka FJ. Carrots and sticks: compliance provisions in state competitive food laws-examples for state and local implementation of the updated USDA standards. J Sch Health. 2014;84(7):466-71.
Chriqui JF, Piekarz E, Chaloupka FJ. USDA snack food and beverage standards: how big of a stretch for the states? Child Obes. 2014 Jun;10(3):234-40. [See abstract.]
Nicholson L, Turner L, Schneider L, Chriqui J, Chaloupka F. State farm-to-school laws influence the availability of fruits and vegetables in school lunches at US public elementary schools. J Sch Health. 2014;84(5):310-316.
Chriqui JF, Pickel M, Story M. Influence of school competitive food and beverage policies on obesity, consumption, and availability: a systematic review. JAMA Pediatr. 2014;168(3):279-86.
Additional policy studies published by Dr. Chriqui:
Schwartz MB, Just DR, Chriqui JF, Ammerman AS. Appetite self-regulation: Environmental and policy influences on eating behaviors. Obesity (Silver Spring). 2017 Mar;25 Suppl 1:S26-S38.
Huang J, Chriqui JF, DeLong H, Mirza M, Diaz MC, Chaloupka FJ. Do state minimum markup/price laws work? Evidence from retail scanner data and TUS-CPS. Tob Control. 2016 Oct;25(Suppl 1):i52-i59.
Barbero C, Gilchrist S, Schooley MW, Chriqui JF, Luke DA, Eyler AA. Appraising the evidence for public health policy components using the quality and impact of component evidence assessment. Glob Heart. 2015;10(1):3-11.
Chriqui JF, Economos CD, Henderson K, Kohl HW 3rd, Kumanyika SK, Ward DS. Environmental change strategies to promote healthy eating and physical activity and reduce disparities. Child Obes. 2014;10(1):11-7.
Gourdet CK, Chriqui JF, Chaloupka FJ. A baseline understanding of state laws governing e-cigarettes. Tob Control. 2014;23:iii37–iii40.
Eyler A, Chriqui J, Maddock J, Cradock A LI, Evenson KR, Gustat J, et al. Opportunity meets planning: an assessment of the physical activity emphasis in state obesity-related plans. J Phys Act Health. 2014 Jan;11(1):45-50.
Chriqui J, DeLong H, Chaloupka F, Edwards SM, Xu X, Promoff G. MMR Morb Mortal Wkly. Use of tobacco tax stamps to prevent and reduce illicit tobacco trade – United States, 2014. 2015;64(20):541-6.
Other Titles
Member, UI Cancer Center
Notable Honors
2016, Distinguished Researcher for the Social Sciences, University of Illinois at Chicago