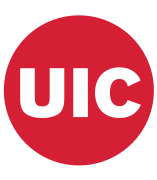 Maryam Mirza, PhD
Postdoc Research Associate, Health Policy Center
Contact
Building & Room:
422 Westside Research Office Bldg.
Address:
1747 West Roosevelt Road Chicago, IL 60608
Office Phone:
Email:
About
Maryam Mirza is a postdoctoral researcher at the Health Policy Center at the University of Illinois at Chicago. Previously, her research focus was studying the unintended consequences of policies designed to increase education and health outcomes. At present, she focuses on fiscal policies for health, primarily in low- and middle-income countries.
Maryam received her bachelor's degree in business administration–management information systems from the Institute of Business Administration (IBA), Pakistan, and her Ph.D. in economics from the University of Illinois at Chicago.
Selected Publications
Huang J, Chriqui JF, DeLong H, Mirza M, Diaz MC, Chaloupka FJ. Do state minimum markup/price laws work? Evidence from retail scanner data and TUS-CPS. Tob Control. 2016;25(Suppl 1):i52–i59. doi:10.1136/tobaccocontrol-2016-053093