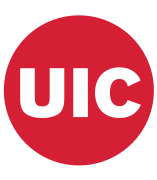 Reshma Shah, MD
Assistant Professor of Pediatrics
About
Dr. Reshma Shah is a board-certified pediatrician of UI Health and an assistant professor of pediatrics in the University of Illinois at Chicago College of Medicine.
She is a Fellow at the Institute for Health Research and Policy, where she is the principal investigator of a career development award from the National Institutes of Health.
Dr. Shah conducts analyses that demonstrate significant income-related disparities in parenting practices and the negative influences on developmental outcomes among low-income families. She has experience in research design, survey techniques, and biostatistical methods to evaluate current primary care practices and barriers in optimizing medical home supports for children with special education needs.
Her research aims to develop, test and disseminate primary care strategies that improve early child development among low-income families.
She has received funding from the Maternal Child Health Bureau of the Society of Developmental and Behavioral Pediatrics, a pilot grant from the UIC Center for Clinical and Translational Science (UL1TR000050), a one-year fellowship from the UIC Leadership Education in Neurodevelopmental and Related Disabilities (LEND) Program, and a trainee award from the University of Chicago Institute for Clinical Medicine (UL1RR024999).
Prior to joining the UIC medical faculty, Dr. Shah served as a general pediatrician in Chicago for three years. She completed a fellowship in developmental and behavioral pediatrics at the University of Chicago in 2012. Her research there focused on examining pediatricians' experiences with special education and monitoring developmental outcomes in children with monogenic diabetes.
Dr. Shah received her Doctor of Medicine degree from Wayne State University School of Medicine in 2003. She completed her pediatric residency at Lurie Children's Hospital of Chicago, and her pediatric internship at Rainbow Babies and Children's Hospital. She also conducted postgraduate neurobiology research in Copenhagen, Denmark, for a year. She also holds a bachelor of science degree in anthropology from the University of Michigan.
Research Interests
Reducing poverty-related educational disparities, early-childhood developmental and cognitive outcomes, pediatric primary care, behavioral pediatrics, accessible and sustainable clinical interventions 
Selected Publications
Shah R, Isaia A, Schwartz A, Atkins M. Encouraging Parenting Behaviors That Promote Early Childhood Development Among Caregivers From Low-Income Urban Communities: A Randomized Static Group Comparison Trial of a Primary Care-Based Parenting Program. Matern Child Health J. 2019;23(1):39–46. doi:10.1007/s10995-018-2589-8.
Shah R, DeFrino D, Kim Y, Atkins M. Sit Down and Play: A Preventive Primary Care-Based Program To Enhance Parenting Practices. J Child Fam Stud. 2017;26(2):540–547. doi:10.1007/s10826-016-0583-6.
Shah R, Kennedy S, Clark MD, Bauer SC, Schwartz A. Primary care-based interventions to promote positive parenting behaviors: a meta-analysis. Pediatrics. 2016 May;137(5). Review. [See abstract.]
Shah R, Sobotka SA, Chen YF, Msall ME. Positive parenting practices, health disparities, and developmental progress. Pediatrics. 2015 Aug;136(2):318-326. [See abstract.]
Shah RP, Kunnavakkam R, Msall ME. Pediatricians' knowledge, attitudes, and practice patterns regarding special education and individualized education programs. Acad Pediatr. 2013 Sep-Oct;13(5):430-5. [See abstract.]
Shah R. Prenatal cocaine exposure is associated with variable, small effects on adolescent functioning. J Pediatr. 2013 Sep;163(3):925-6. [See abstract.]
Shah RP, Spruyt K, Kragie BC, Greeley SA, Msall ME. Visuomotor performance in KCNJ11-related neonatal diabetes is impaired in children with DEND-associated mutations and may be improved by early treatment with sulfonylureas. Diabetes Care. 2012 Oct;35(10):2086-8. [See abstract.]
Aznar S, Qian Z, Shah R, Rahbek B, Knudsen GM. The 5-HT1A serotonin receptor is located on calbindin- and parvalbumin-containing neurons in the rat brain. Brain Res. 2003 Jan 3;959(1):58-67. [See abstract.]