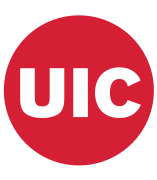 Richard T. Campbell, PhD
Professor Emeritus of Biostatistics and Sociology
Member, UI Cancer Center
Contact
Building & Room:
471 Westside Research Office Bldg.
Address:
1747 West Roosevelt Road Chicago, IL 60608
Office Phone:
Fax:
Email:
About
Dr. Richard Campbell is professor emeritus of biostatistics and sociology. He is a member of IHRP's Methodology Research Core and an IHRP Fellow.
Research Interests
Aging and health, racial, ethnic and socio-economic disparities in health, methodology of longitudinal research, statistical analysis of developmental data
Selected Publications
For a more detailed list of publications by Dr. Richard Campbell, see this edited list on PubMed.
Warnecke RB, Campbell RT, Vijayasiri G, Barrett RE, Rauscher GH. Multilevel Examination of Health Disparity: The Role of Policy Implementation in Neighborhood Context, in Patient Resources, and in Healthcare Facilities on Later Stage of Breast Cancer Diagnosis. Cancer Epidemiol Biomarkers Prev. 2019;28(1):59–66. doi:10.1158/1055-9965.EPI-17-0945. [See abstract.]
Glassgow AE, Molina Y, Kim S, Campbell RT, Darnell J, Calhoun EA. A Comparison of Different Intensities of Patient Navigation After Abnormal Mammography [published online ahead of print, 2018 Jun 1]. Health Promot Pract. 2018;1524839918782168. doi:10.1177/1524839918782168. [See abstract.]
Tejeda S, Stolley MR, Vijayasiri G, et al. Negative psychological consequences of breast cancer among recently diagnosed ethnically diverse women. Psychooncology. 2017;26(12):2245–2252. doi:10.1002/pon.4456. [See abstract.]
Rauscher GH, Campbell RT, Wiley EL, Hoskins K, Stolley MR, Warnecke RB. Mediation of Racial and Ethnic Disparities in Estrogen/Progesterone Receptor-Negative Breast Cancer by Socioeconomic Position and Reproductive Factors. Am J Epidemiol. 2016 May 15;183(10):884-93. [See abstract.]
Kong A, Vijayasiri G, Fitzgibbon ML, Schiffer LA, Campbell RT. Confirmatory factor analysis and measurement invariance of the child feeding questionnaire in low-income Hispanic and African-American mothers with preschool-age children. Appetite. 2015 Jul 1;90:16-22. [See abstract.]
Stolley MR, Sharp LK, Tangney CC, Schiffer LA, Arroyo C, Kim Y, Campbell RT, Schmidt ML, Breen K, Kinahan KE, Dilley KJ, Henderson TO, Korenblit AD, Seligman K. Health behaviors of minority childhood cancer survivor. Cancer. 2015 May 15;121(10):1671-80. [See abstract.]
Darnell J, Campbell RT.Succession planning in local health departments: results from a national survey. J Public Health Manag Pract. 2014 Jul 9. [See abstract.]
Smith-Ray RL, Fitzgibbon ML, Tussing-Humphreys L, Schiffer L, Shah A, Huber GM, Braunschweig C, Campbell RT, Hughes SL. Fit and Strong! Plus: design of a comparative effectiveness evaluation of a weight management program for older adults with osteoarthritis. Contemp Clin Trials. 2014 Mar;37(2):178-88. [See abstract.]
Zenk SN, Powell LM, Odoms-Young AM, Krauss R, Fitzgibbon ML, Block D, Campbell RT. Impact of the revised Special Supplemental Nutrition Program for Women, Infants, and Children (WIC) food package policy on fruit and vegetable prices. J Acad Nutr Diet. 2014 Feb;114(2):288-96. [See abstract.]
Bress A, Patel SR, Perera MA, Campbell RT, Kittles RA, Cavallari LH. Effect of NQO1 and CYP4F2 genotypes on warfarin dose requirements in Hispanic-Americans and African-Americans. Pharmacogenomics. 2012 Dec;13(16):1925-35.[See abstract.]
Zenk SN, Odoms-Young A, Powell LM, Campbell RT, Block D, Chavez N, et al. Fruit and vegetable availability and selection: federal food package revisions, 2009. Am J Prev Med. 2012 Oct;43(4):423-8. [See abstract.]
Curry SJ, Mermelstein RJ, Emery SL, Sporer AK, Berbaum ML, Campbell RT, Flay B, Warnecke RB. A national evaluation of community-based youth cessation programs: end of program and twelve-month outcomes. Am J Community Psychol. 2013 Mar;51(1-2):15-29. [See abstract.]
Freeman VL, Ricardo AC, Campbell RT, Barrett R, Warnecke R. Association of census tract-level socioeconomic status with disparities in prostate cancer-specific survival. Cancer Epidemiol Biomarkers Prev. 2011 Oct;20(10):2150-2159. [See abstract.]
Hughes S, Seymour R, Campbell R, Shaw J, Sokas R, Fabiyi C. Comparison of Two Health-promotion Programs for Older Workers. Am J Public Health. 2011 May;101(5):883-90. [See abstract.]
Cho YI, Johnson TP, Barrett RE, Campbell RT, Dolecek TA, Warnecke RB. Neighborhood changes in concentrated immigration and late stage breast cancer diagnosis. J Immigr Minor Health. 2011 Feb;13(1):9-14. [See abstract.]
Curry SJ, Mermelstein RJ, Sporer AK, Emery SL, Berbaum ML, Campbell RT, Carusi C, Flay B, Taylor K, Warnecke RB. A national evaluation of community-based youth cessation programs: design and implementation. Eval Rev. 2010 Dec;34(6):487-512.[See abstract.]
Hughes SL, Seymour RB, Campbell RT, Desai P, Huber G, Chang HJ. Fit and Strong!: bolstering maintenance of physical activity among older adults with lower-extremity osteoarthritis. Am J Health Behav. 2010 Nov-Dec;34(6):750-763.[See abstract.]
Ramirez-Valles J, Kuhns LM, Campbell RT, Diaz RM. Social integration and health: community involvement, stigmatized identities, and sexual risk in Latino sexual minorities. J Health Soc Behav. 2010 Mar;51(1):30-47.[See abstract.]
Rauscher GH, Ferrans CE, Kaiser K, Campbell RT, Calhoun E, Warnecke RB. Misconceptions about breast lumps and delayed medical presentation in urban breast cancer patients. Cancer Epidemiol Biomarkers Prev. 2010 Mar;19(3):640-647.[See abstarct.]
Mattson CL, Campbell RT, Karabatsos G, Agot K, Ndinya-Achola JO, Moses S, Bailey RC. Scaling sexual behavior or "sexual risk propensity" among men at risk for HIV in Kisumu, Kenya. AIDS Behav. 2010 Feb;14(1):162-172. Erratum in: AIDS Behav. 2010 Feb;14(1):173.[See abstarct.]
Campbell RT, Berbaum M. Analysis of data from complex surveys. In: Marsden PV, Wright JD, eds. Handbook of Survey Research. 2nd ed. London, Emerald Press; 2010:221-262.
Campbell RT, Li X, Dolecek TA, Barrett RE, Weaver KE, Warnecke RB. Economic, racial and ethnic disparities in breast cancer in the US: Towards a more comprehensive model. Health Place. 2009 Sep;15(3):855-64.[See abstract.]
Liu LC, Flay BR; Aban Aya Investigators. Evaluating mediation in longitudinal multivariate data: mediation effects for the Aban Aya Youth Project drug prevention program. Prev Sci. 2009 Sep;10(3):197-207.[See abstract.]
Stolley MR, Sharp LK, Arroyo C, Ruffin C, Restrepo J, Campbell R. Design and recruitment of the Chicago Healthy Living Study: a study of health behaviors in a diverse cohort of adult childhood cancer survivors.  Cancer. 2009 Sep 4;115(S18):4385-4396.[See abstract.]
Finnegan L, Campbell RT, Ferrans CE, Wilbur J, Wilkie DJ, Shaver J. Symptom-cluster experience profiles in adult survivors of childhood cancers. J Pain Symptom Manage. 2009 Aug;38(2):258-69.[See abstract.]
Seymour RB, Hughes SL, Campbell RT, Huber GM, Desai P. Comparison of two methods of conducting the Fit and Strong! program. Arthritis Rheum. 2009 Jun 29;61(7):876-884.[See abstract.]
Marion LN, Finnegan L, Campbell RT, Szalacha LA. The Well Woman Program: A community-based randomized trial to prevent sexually transmitted infections in low-income African American women. Res Nurs Health. 2009 Apr 16;32(3):274-285.[See abstract.]
Tarlov E, Zenk SN, Campbell RT, Warnecke RB, Block R. Characteristics of mammography facility locations and stage of breast cancer at diagnosis in Chicago. J Urban Health. 2009 Mar;86(2):196-213.[See abstract.]
Hedeker D, Mermelstein RJ, Berbaum ML, Campbell RT. Modeling mood variation associated with smoking: an application of a heterogeneous mixed-effects model for analysis of ecological momentary assessment (EMA) data. Addiction. 2009 Feb;104(2):297-307.[See abstract.]
Hughes SL, Seymour RB, Campbell RT, Whitelaw N, Bazzarre T. Best-practice physical activity programs for older adults: findings from the national impact study. Am J Public Health. 2009 Feb;99(2):362-368.[See abstract.]
Muramatsu N, Hoyem RL, Yin H, Campbell RT. Place of death among older Americans: does state spending on home- and community-based services promote home death? Med Care. 2008 Aug;46(8):829-838.[See abstract.]
Mattson CL, Campbell RT, Bailey RC, Agot K, Ndinya-Achola JO, Agot, K, Moses, S. Risk compensation is not associated with male circumcision in Kisumu, Kenya: A multi-faceted assessment of men enrolled in a randomized controlled trial. PLoS One. 2008 Jun 18;3(6):e2443. [See abstract.]
Barrett RE, Cho YI, Weaver KE, Ryu K, Campbell RT, Dolecek TA, Warnecke RB. Neighborhood change and distant metastasis at diagnosis of breast cancer. Ann Epidemiol. 2008 Jan;18(1):43-7.[See abstract.]
Ramirez-Valles J, Garcia D, Campbell RT, Diaz RM, Heckathorn DD. HIV infection, sexual risk behavior, and substance use among Latino gay and bisexual men and transgender persons. Am J Public Health. 2008 Jun;98(6):1036-1042.Weaver K, Campbell R, Mermelstein R, Wakschlag L. Pregnancy smoking in context: the influence of multiple levels of stress. Nicotine Tob Res. 2008;10:1065-1073.[See abstract.]
Notable Honors
Distinguished Career Award, Behavioral and Social Science Section, Gerontology Society of America
IHRP Fellow