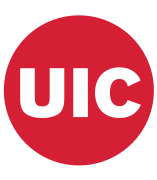 Tamar Heller, PhD
Professor and Head, Disability and Human Development
Director, Institute on Disability and Human Development (UCEDD)
Contact
Building & Room:
436 Disability, Health, and Social Policy Building
Address:
1640 W. Roosevelt Rd. Chicago, IL 60608-6904
Office Phone:
Email:
About
Dr. Heller is professor and head of the UIC Department of Disability and Human Development and directs its University Center of Excellence in Developmental Disabilities for the State of Illinois. She also directs the Rehabilitation Research and Training Center on Developmental Disabilities and Health, the Institute's Family Clinics, and the TAP autism training program. She has active projects on family support and health promotion interventions for individuals with disabilities.
Dr. Heller has written over 200 publications and presented numerous papers at major conferences on family support interventions and policies, self-determination, health promotion, and aging of people with disabilities. She has written or co-edited five books and has edited special issues of Technology and Disability, American Journal on Intellectual and Developmental Disabilities, Journal of Policy and Practice in Intellectual Disabilities, and Family Relations. She is the past president of the board of the Association of University Centers on Disabilities. In 2005 she was Senator Obama's delegate to the White House Conference on Aging. She is co-founder of the national Sibling Leadership Network and a member of its executive board.
Her awards include the 2009 Autism Ally for Public Policy Award of The Arc/The Autism Program of Illinois; the 2008 Lifetime Research Achievement Award, International Association for the Scientific Study of Intellectual Disabilities, Special Interest Group on Aging and Intellectual Disabilities; the 2009 Community Partner Award of Community Support Services, the 2010 Outstanding Researcher Award in the UIC College of Applied Health Sciences, and the 2012 International Award of the Association of University Centers on Disabilities.
For more information about Dr. Heller, please see her faculty page.
Other Titles
Director, Rehabilitation Research and Training Center on Aging with Developmental Disabilities
Research Interests
Dr. Heller studies lifespan transitions faced by individuals with a disability and their families. As Director of the Rehabilitation Research and Training Center on Aging with Developmental Disabilities: Lifespan Health and Function, Dr. Heller oversees a comprehensive research program focusing on: 1) health and wellness, 2) later life family caregiving, and 3) public policy and programmatic interventions to improve the life of adults with developmental disabilities as they age. She also directs projects studying the impact of family support and health promotion interventions on adults with disabilities and their families. Her current research also includes evaluations of integrated care/managed care programs and closures of developmental centers, and evaluations of self-directed and family support programs.
Selected Publications
Xiang X, Owen R, Langi FLFG, Yamaki K, Mitchell D, Heller T, et al. Impacts of an Integrated Medicaid Managed Care Program for Adults with Behavioral Health Conditions: The Experience of Illinois. Adm Policy Ment Health. 2019 Jan;46(1):44-53. doi: 10.1007/s10488-018-0892-8.
Hsieh K, Hilgenkamp TIM, Murthy S, Heller T, Rimmer JH. Low Levels of Physical Activity and Sedentary Behavior in Adults with Intellectual Disabilities. Int J Environ Res Public Health. 2017 Dec 4;14(12). pii: E1503. doi: 10.3390/ijerph14121503.
Heller T, Owen R, Bowers A, Gibbons HM. Aging With a Physical Disability in Medicaid Managed Care. Res Aging. 2017 Jul;39(6):778-798. doi: 10.1177/0164027516681049.
Burke MM, Heller T. Disparities in Unmet Service Needs Among Adults with Intellectual and Other Developmental Disabilities. J Appl Res Intellect Disabil. 2017 Sep;30(5):898-910. doi: 10.1111/jar.12282.
Burke M, Heller T. Individual, parent and social-environmental correlates of caregiving experiences among parents of adults with autism spectrum disorder. J Intellect Disabil Res. 2016 May;60(5):401-11. doi: 10.1111/jir.12271.
Yamaki K, Hsieh K, Heller T. Health profile of aging family caregivers supporting adults with intellectual and developmental disabilities at home. Intellect Dev Disabil. 2009 Dec;47(6):425-35.
For a few more of Dr. Heller's publications, see this PubMed selection.