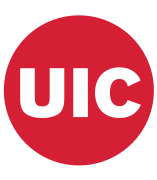 Yuka Asada, PhD, RD
Research Scientist, National Wellness Policy Study
Contact
Address:
1747 West Roosevelt Road, Chicago, IL 60608
Office Phone:
Email:
About
Dr. Yuka Asada is a postdoctoral associate and Fellow at the at the UIC Institute for Health Research and Policy. She frequently collaborates as a co-investigator with Jamie Chriqui, PhD, as she did on the National School Wellness Policy Study, funded by the U.S. Department of Agriculture (USDA), and the Bridging the Gap Research Program, funded by the Robert Wood Johnson Foundation.
Her research interests include the implementation of school food and nutrition policies, the impact of inequities on school health environments, structural change evaluation, critical dietetics, and qualitative methodology.
Dr. Asada received her PhD in Maternal and Child Health from the School of Public Health at the University of Illinois at Chicago. Her dissertation research was a multiple case study focused on the implementation of the Smart Snacks in School standards.
Selected Publications
Asada Y, Gilmet K, Welter C, Massuda-Barnett G, Kapadia DA, Fagen M. Applying Theory of Change to a Structural Change Initiative: Evaluation of Model Communities in a Diverse County.  Health Educ Behav. 2019 Jun;46(3):377-387. doi: 10.1177/1090198118818233.
Asada Y, Hughes AG, Read M, Schwartz MB, Chriqui JF. High School Students' Recommendations to Improve School Food Environments: Insights From a Critical Stakeholder Group. J Sch Health. 2017 Nov;87(11):842-849. doi: 10.1111/josh.12562.
Asada Y, Hughes A, Chriqui J. Insights on the Intersection of Health Equity and School Nutrition Policy Implementation: An Exploratory Qualitative Secondary Analysis. Health Educ Behav. 2017 Oct;44(5):685-695. doi: 10.1177/1090198117723961.
Asada Y, Ziemann M, Zatz L, Chriqui J. Successes and Challenges in School Meal Reform: Qualitative Insights From Food Service Directors. J Sch Health. 2017 Aug;87(8):608-615. doi: 10.1111/josh.12534.
Asada Y, Chriqui J, Chavez N, Odoms-Young A, Handler A. USDA snack policy implementation: best practices from the front lines, United States, 2013-2014. Prev Chronic Dis. 2016;13:E79. [See abstract.]
Fagen MC, Asada Y, Welch S, Dombrowski R, Gilmet K, Welter C, Stern L, Barnett GM, Mason M. Policy, systems, and environmentally oriented school based obesity prevention: Opportunities and challenges. J Prev Interv Community. 2014;42,95-111. [See abstract.]
See more of Dr. Asada's publications in this selection on PubMed.
Notable Honors
2016, Early Career Researcher Abstract Award, Society for Nutrition Education and Behavior
2014-2015, Chancellor's Graduate Research Fellowship Program, UIC Graduate College
2010-2014, Harris Scholarship, Centers of Excellence (CoE) Maternal and Child Health Program UIC
2013, Sharon Telleen Award, Maternal and Child Health Program UIC
2012, Student Abstract Award (Honorable Mention), School Health Section of American Public Health Association (APHA)
2010, Bonnie C. Minsky Award, School of Public Health UIC
2008, Graduate Scholarship, Ryerson University